WORKING VISUALLY ECOMMUNITY
Ongoing eCommunity for grads of my visual programs and for those who have received their visual training elsewhere or are self taught. Includes monthly drop-in webinars, video recording library, plus 24/7 forum.
In 2015 I created a free forum and monthly drop-in webinar for grads of my various visual programs: Fundamentals of Working Visually, Magic Marker Retreat ;and Visual Coach Certification.
This has organically grown into The Working Visually eCommunity. Still free for my grads (see coupon below) and now also open to Visual Practitioners who have received visual skills training elsewhere or are self-taught.
What's Included: Monthly Webinars, Video Library Plus 24/7 Forum
The Working Visually eCommunity includes monthly drop-in webinars, a Video Recording Library (of all past webinars since 2015 with summary notes of what is covered). Plus a Private Forum That is Available 24/7 for your browsing and communication.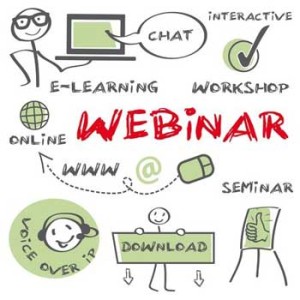 The monthly drop-in webinars are 90-minutes and are usually scheduled on Thursdays. Webinars are spontaneous and not scripted. They begin with a short hello from each person in attendance and our agenda is then co-created from topics brought forward by members at that time (i.e. you come to the webinar with particular subjects or issues that you'd like my and the community's assistance on or come to
listen in on what your colleagues want to discuss).
Every webinar is recorded in case you want to watch it again or if you can't join us live and want to watch later.
The companion private forum is available 24/7 and is divided into topic folders (see more information incudling the 13 folders here ... more created depending on need).
2019 Schedule: 
Jan. 24
Feb. 21
March 21
April 25
May 23
June 20
July off
August off
Sept. 19
Oct. 17
Nov. 21
Dec. 19
Event Date and Time:
Tuesday, October 1, 2019 - 11:00am
Event Location:
Live Online
Monthly Webinars
Canada
Event Type:
Visual Skills Support Community and Webinars