Graphic Recording and Visual Facilitation 




※ This workshop will be conducted in English, with the support of a bilingual Japanese Facilitator 
Why work Visually?
85% of your audience are visual thinkers. Learn to use the powerful tools of visual communication to more effectively engage your learners, team, and clients.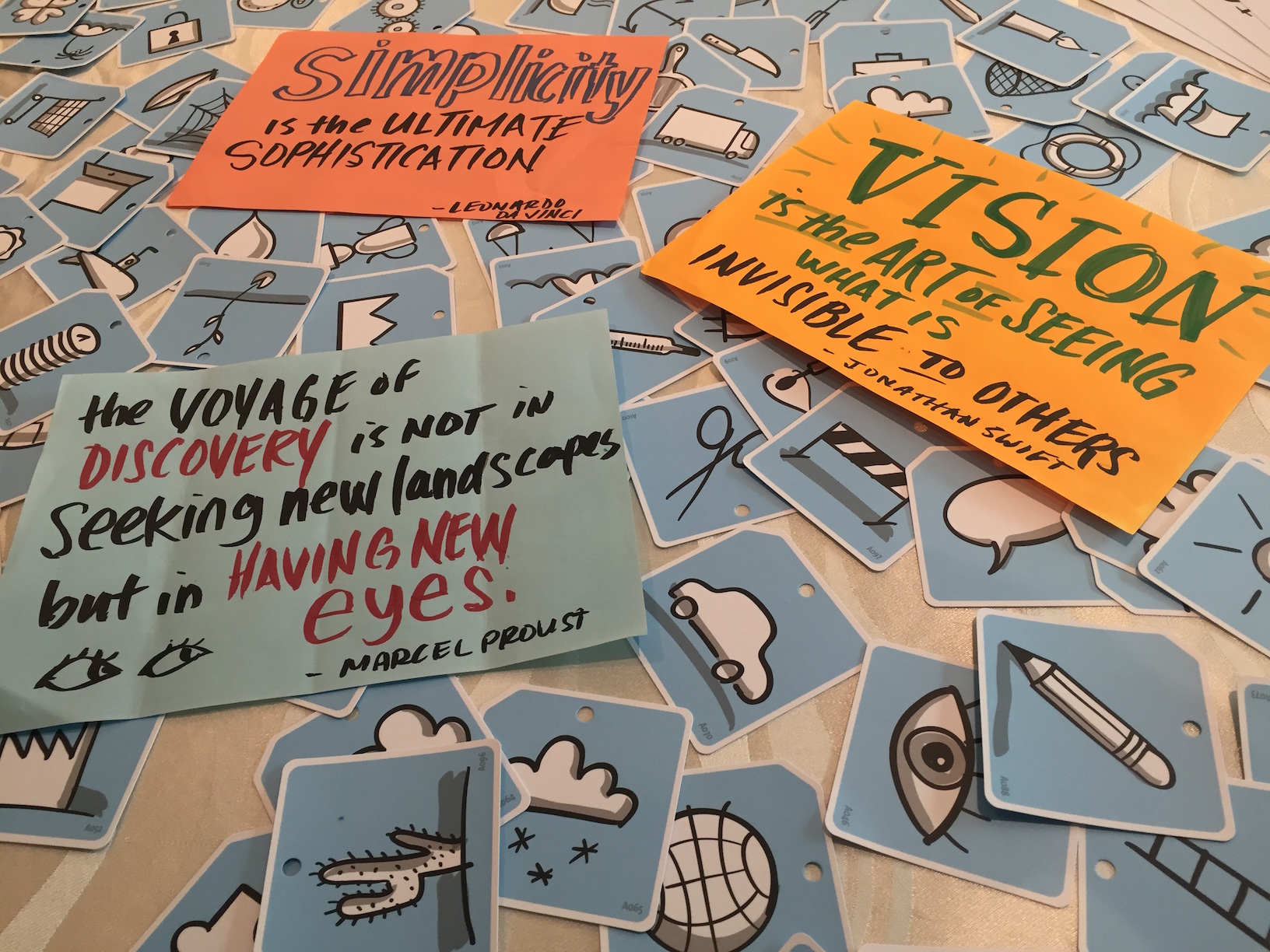 Benefits of Working Visually
People feel heard and acknowledged when they see their voices and comments reflected in the context of the overall group objectives
Visuals create a lasting and enduring tangible takeaway from the agreements and commitments from the meeting
Makes you stand out as a meeting facilitator or presenter
Invites deeper discussion and dialogue on the issues presented
Encourages big picture thinking, reducing conflict, leading to greater alignment on objectives.
Helps to create clarity and focus in multiple language environments
Visuals help to focus attention and invite participation
What is Graphic Recording & Visual Facilitation?
Graphic Recording is a visual representation of the contents of workshops and conferences. 
Visual facilitation is the process of identifying, expressing, and moving ideas and conversations forward using visual tools, models, and methods. In a business world of growing complexity and challenges for our attention, there is an urgent need for clarity in our communication, identifying and expressing a clear and compelling vision as a leader, and having a broader range of tools for team engagement as a facilitator.
In our interactive workshop will give you a working foundation on the tools, skills and strategies to energize group processes, improve decision making and boost engagement using visuals.
We will learn how to:
create a foundation in the tools of Visual Thinking & Graphic Recording
build core skills of Graphic Recording in listening, synthesizing, drawing, writing quickly and legibly, combining images and words to create meaning and use colours effectively
create a "whole-brain friendly" language of visual elements, icons and metaphors to energize your business communications
apply Visual Recording skills to Visual Facilitation, design a meeting or training with visuals
communicate concepts and structures using simple visuals through a series of simple questions and perceptual frameworks
create more "Wow's" in your programs with specialized templates and tools for group learning processes
expand and integrate visual tools into your facilitator's toolkit using visuals for a variety of business setting including agenda design, participant check-in, action planning, decision making, strategic visioning, idea mapping, brainstorming
create engaging flipcharts and facilitation templates
Facilitator
Tim Hamons
From the United States of America. He majored in design science at university and is engaged in CI and various corporate communication strategies of various companies in the United States and Europe in Landor Associates, who deals with corporate branding consulting. Since 1991, he moved to Singapore and became a visual communication consultant to support corporate communication strategies of various companies in the USA, Europe and Asia. Prior to that, Tim has involved in visual communication using mindmap, sketch notes and other visual tools and builds his original style of graphic recording. He is a pioneer of graphic recording and has been invited to various international conferences as the highest graphic recorder, and also respected from world graphic recorders. It was a board member of IFVP (The International Forum of Visual Practitioners), an international organization created by professional graphic recorders and visual consulting.
Tim set up Art of Awakening in 2011 with his partner, Irene Kang Hamons. Together they developed a full-scale of business centred around graphic recording, visual facilitation and visual consultation. They have since conducted their Visual workshop all over the world and supported many individuals as well as corporate partners to enhance their business models, utilizing the power of visuals, facilitation and consulting in various fields such as team building, organization change, new business emergence, diversity & inclusion. 
Message from the Organizer and Assistant Facilitator
Yoshioka Hideyuki (Hideyuki Yoshioka) Representative Director, Knowledge Sign, Inc.
Tim Hamons is probably the best graphic recorder in the world as far as I can tell. I met with Tim for the first time at the IAF Asia Conference in Singapore in 2014. At that time, Tim gave us a 2-hour workshop facilitatorated, but I was amazed at how wonderful it was. Until that time I did not know anything about Tim and had no prior arrangements and I was summarizing in a real time graphics recording while watching the progress of me at the corner of the hall but I did not notice it myself Important key messages of the workshop, relationships between workshop flow and learning were magnificently expressed, showing the power of graphic recording. 
I am truly honored that you can invite Tim from Singapore and host such a workshop this time. I want to look into the world of graphic recording a bit, as a pro, I want to aim for a higher one, or want to touch the possibility of a visual in a facilitation, give a great awareness to various people, new learning I truly believe it will be the starting point for my journey.
2003 Established Knowledge Sign, Inc. From 2013, we will focus onglobal facilitation, and from 2016 we have a facilitation workshop in English to learn in English, SPOTlight on facilitation . 
This time, as an organizer, while learning with themselves, as a bilingual support facilitator, in particular for Japanese students, we will provide advance support.
Event Date and Time:
Saturday, September 15, 2018 - 10:00am
Event Location:
2-13 Hayabacho Chiyoda-ku
Tokyo US Hanzomon Building 6F
Japan